Department of Emergency Medicine
Ultrasound Fellowship
Offering a clinical ultrasound fellowship that accepts both adult and pediatric emergency medicine applicants and also considers applicants with an interest in POCUS with non-emergency medicine training.
Ultrasound Fellowship
Offering a clinical ultrasound fellowship that accepts both adult and pediatric emergency medicine applicants and also considers applicants with an interest in POCUS with non-emergency medicine training.
https://www.youtube.com/embed/eQMt5FH3loI
Ultrasound Fellowship
https://player.vimeo.com/video/833793626
PEM Ultrasound Fellowship
Director, Division of Emergency Ultrasound (EUS); Director, EUS Fellowship, Associate Professor, Emergency Medicine, Teaching Scholar

Director, Pediatric EM Diversity & Inclusion; Director, Pediatric EM Ultrasound Fellowship, Assistant Professor, Emergency Medicine
Brown's Emergency Ultrasound Fellowship is EUFAC credentialed, and our core faculty who qualify completed and passed their FPD AEMUS exam in 2022. At Brown, we offer a clinical ultrasound fellowship that accepts both adult and pediatric emergency medicine applicants and also considers applicants with an interest in POCUS with non-emergency medicine training such as internal medicine trained physicians. In addition, we run a non-clinical fellowship that hosts learners from all over the world, who want to come to Brown for a year to learn ultrasound alongside our team. We participate in the NRMP match and look forward to receiving your application and having the opportunity to tell you more about what makes our program so special.
Fellows will master the basic ultrasound applications as defined by ACEP: Trauma/Airway, Pregnancy, Aorta, Cardiac/hemodynamics, Biliary, Urinary Tract, DVT, Soft-tissue, MSK, Thoracic, Bowel, Ocular, and Procedural Guidance.  In addition, fellows will learn advanced applications such as Testicular, Nerve Blocks, Advanced Cardiac, etc.
Fellows will participate in hands-on sessions throughout the week-scanning directly with EUS faculty, scanning independently, and teaching residents and medical students in their scan shifts.  The expectation is that a fellow performs at least 1,000 scans over the course of a year.
Fellows will participate in weekly didactics, QA and journal club sessions with the faculty and rotating residents/medical students. Generally, time is divided in this weekly division meeting between two journal articles, a review of some highlighted scans from the week, and reviewing an ultrasound topic through a brief presentation, chalk talk, or hands-on session. Fellows will have the opportunity to prepare and present a number of US lectures throughout the year.
Our department was established in 2005.  We have rapidly grown to over 100 academic emergency physicians in the University Emergency Medicine Foundation (UEMF) who provide care for over 210,000 patients annually at the Rhode Island Hospital Anderson Emergency Center, Hasbro Children's Hospital Emergency Department, Newport Hospital, and The Miriam Hospital Emergency Department.
Rhode Island Hospital: Rhode Island Hospital is a not-for-profit, 719-bed, acute care hospital. It is the largest hospital and the only Level I Trauma Center in Rhode Island. It is also the principal teaching hospital for the Alpert Medical School of Brown University.
Rhode Island Hospital is one of only 122 hospitals across the country and the only one in Rhode Island to receive the Consumer Choice Award from the National Research Corporation.  It has received this award for six consecutive years.
The Andrew F. Anderson Emergency Center, newly built in 2005, has a volume of 105,000 adult patients per year, making it one of the busiest emergency departments in the Northeast.
Miriam Hospital: The Miriam Hospital is a 247-bed academic community hospital located on Providence's East Side.
The Miriam Hospital was named the best hospital in Rhode Island and southeastern Massachusetts by US News and World Reports in their 2012-2013 ranking and has received the Magnet Award for Excellence in Nursing Services four times in recognition of its outstanding nursing culture.
The emergency department cares for approximately 60,000 patients per year in 47 beds. Emergency department acuity is consistently high, with an admission rate of approximately 30 percent. The patient population spans all ages, with a significant geriatric component, and socioeconomically reflects the hospital's location in a middle-class neighborhood in close proximity to Brown.
Newport Hospital: The ED at Newport Hospital handles about 31,000 patient visits each year, both for minor problems and to treat acutely ill or injured patients. The ED has 17 beds and a full staff of emergency medicine physicians, physician assistants, and specially trained nurses to triage and provide care.
Hasbro Children's Hospital: The pediatric emergency department at Hasbro Children's hospital is a 34+ bed facility that sees over 53,000 patients per year.  We have a comprehensive ultrasound curriculum for our PEM fellows that allows them to graduate from fellowship with a solid foundation in pediatric emergency ultrasound, including image acquisition, image interpretation, and clinical application of ultrasound findings. PEM POCUS fellows will work clinically at Hasbro.
Research is an integral part of a career in academic emergency medicine for many providers.  At Brown we have several ongoing research projects in which fellows can participate. Fellows can either take the lead with an existing research project or initiate one on their own.
Our images are stored and reviewed in QPath. We currently review 100% of submitted exams. Exams with interesting findings or good teaching points are highlighted for review in the weekly meetings.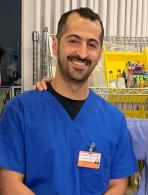 Dr. AlFahhad studied medicine at the King Saud University in Riyadh, and then attended King Fahad National Guard Hospital, for his emergency medicine residency. He has been working as an Emergency Room Physician at Prince Mohammed Bin Abdulaziz Hospital in Riyadh. Throughout residency and as an attending, he has dedicated much of his time to expanding his knowledge of POCUS. He decided to expand on his interest by dedicating himself to BAEMA fellowship in Emergency Ultrasound, where he is taking his interest to the expert level, and he plans to continue developing his POCUS skills and that of others around him.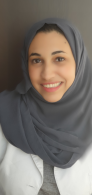 Dr. Al Shibani completed her residency at National Guard Hospital, Riyadh, Saudi Arabia and was granted the Saudi and the Arab Board in Emergency Medicine in 2018. After graduating from residency, she worked as an Assistant Consultant for three years where she was involved in teaching the residents and medical interns the basics of point-of-care-ultrasound. She is excited to be doing an Emergency Ultrasound Fellowship and expanding her ultrasound knowledge and techniques, to be able to then teach them back in her home institutions. She believes POCUS should be taught to all healthcare providers to assist them further in providing the most efficient, safe and high-quality patient care. Her goal is to learn the tools and expertise to help run and establish an Emergency Ultrasound Fellowship program in Saudi Arabia. Outside of the emergency room, she enjoys spending her leisure time having serene quiet nights with her husband and two children, travelling around the world, and going on journey-filled hikes.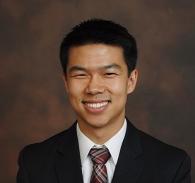 Burton was born and raised in Boston, MA. He went to Harvard College where he majored in history with a minor in economics prior to attending Warren Alpert Medical School of Brown University. He completed internal medicine and pediatrics residency at Brown in 2020. In addition to being an emergency medicine ultrasound fellow, he works as an ICU hospitalist and Med-Peds primary care physician. His interests outside of medicine include playing basketball and soccer, and rooting for New England sports teams. He is a season-ticket holder with the Boston Celtics. He and his wife, Aletheia, welcomed their first child in February 2019.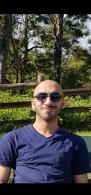 King Fahad Medical City, Riyadh, Saudi Arabia - Academic interest: EM trainee education, The Use of POCUS in resuscitation and procedures.  Dr. Alateeq has spent 3 years in practice after 4 years of EM residency, and finds it amazing how ultrasound can be so helpful to his patients and make his work flow easier and more efficient. His goal while here is to dive more into his ultrasound skills. Outside of work Dr. Alateeq has a huge interest in technology and gaming and loves spending time with his little daughter.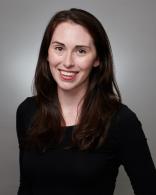 Nicole was born in Newport, RI, and grew up in Westport, MA. She left New England to attend medical school at Temple University in Philadelphia, PA. After medical school, she completed her Emergency Medicine residency training in the Bronx, NY at Jacobi and Montefiore hospitals. During her time in residency, Nicole developed a passion for ultrasound - particularly its wide variety of applications and significant potential for improvement of patient care. Her goal in completing an ultrasound fellowship is to gain the skills needed to develop a comprehensive ultrasound curriculum with a focus on global health and medical education. Nicole's interests outside of medicine include travel, trying new restaurants, spending time with family, playing with her pup Boomer, cooking and baking.